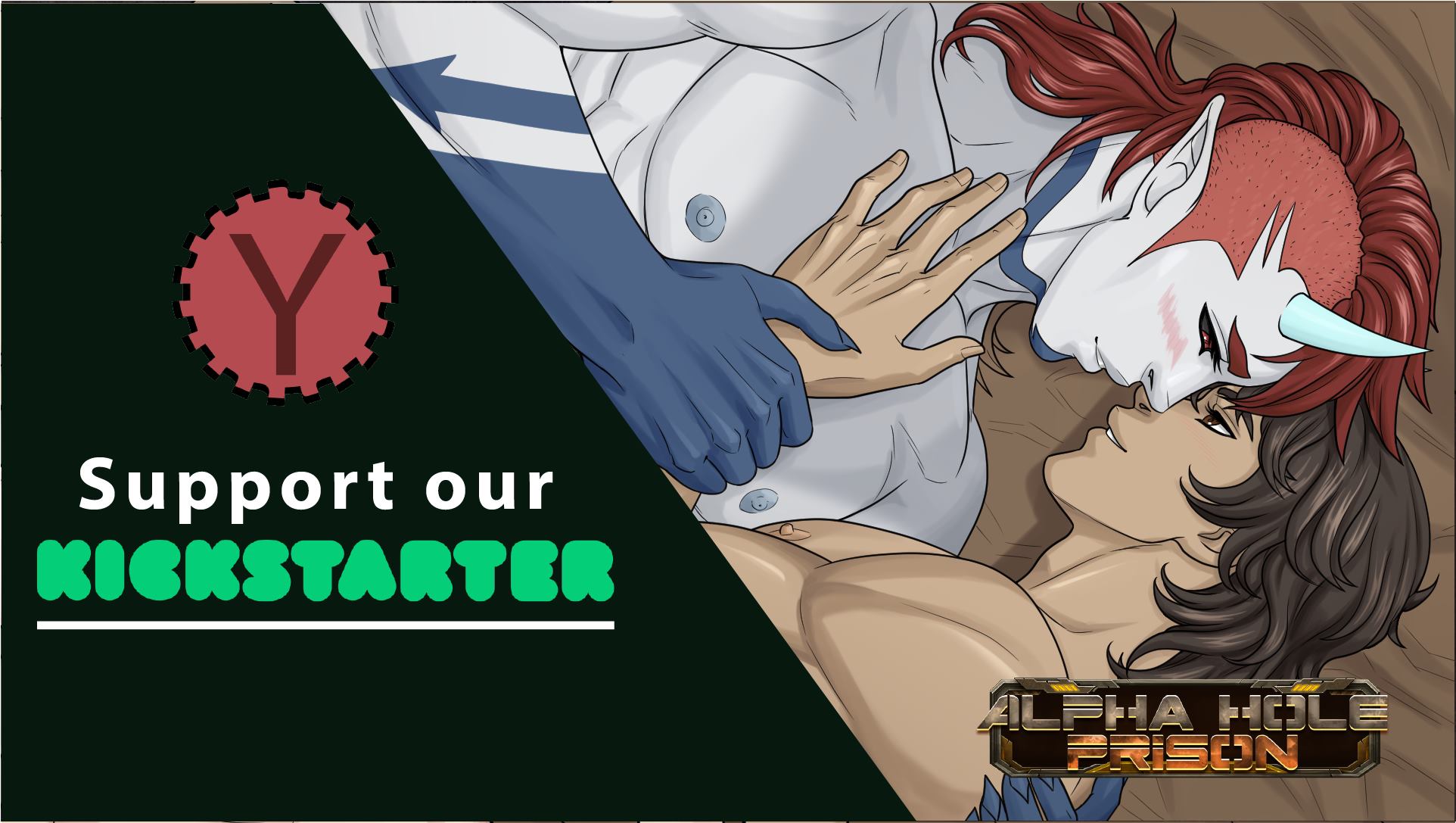 There's less than 2 days left for our biggest Kickstarter ever, and we've hit some stretch goals!!
*Two Love Interests Get it On!
*All Characters Versatile! Even Rexillator and Viz-Goth!
"What a minute," you say, how can this be? "That first stretch goal costs $45,000 and we're only at $44,142."
Welp…a member of our lovely Discord reminded me that I'd promised to count the money we made on our Itch.io pre-fundraiser, and the money we make on Patreon toward the Kickstarter stretch goals.
That means, you can add another $7,418.49 to the Kickstarter balance to hit the stretch goals!
That means we only need $3,440 to get ourselves a Sexy Minigame! And…FULL VOICE ACTING IS NOW WITHIN REACH!
A mere $8,440 will get us there!!
We've managed to make a lot more than that on the last two days of a Kickstarter. This is the time when we show up on the 'Ending Soon' list. Normally that gives us a huge bump!
Of course, ending on Black Friday is going to take a big dent out of our final day earnings…but who knows? We might just be able to pull this off!!
Please help if you can by sharing this Facebook Post:
https://www.facebook.com/ypressgames/photos/a.163335197593892/750707272190012/
Retweeting this tweet:
https://twitter.com/ypressgames/status/1331614304618115073
Or Reblogging this Tumblr post
https://ypressgames.tumblr.com/post/635776439581622272/alpha-hole-prison-kickstarter-has-only-2-days
Or heck, just mention us on your favorite forum, Reddit, Instagram, whereever! You can use the image above if you want.
Thank you so much everyone!