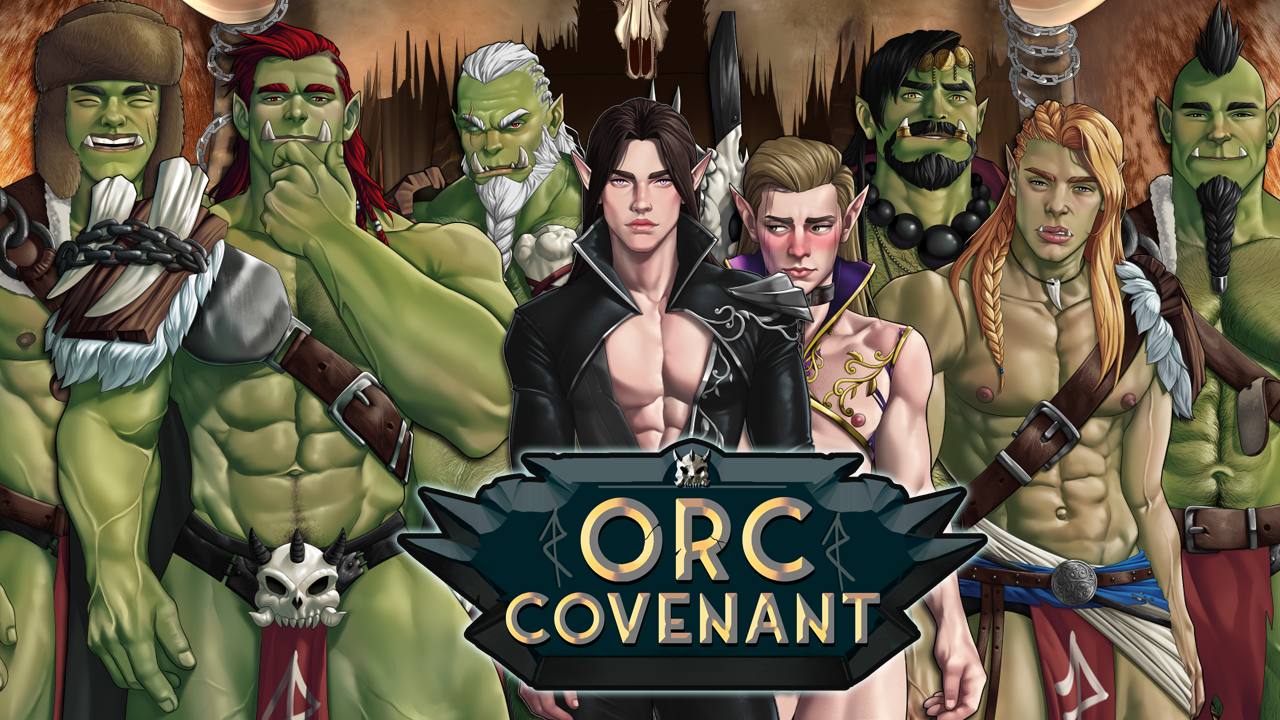 Orc Covenant
The sorcerer elf Xareth should be prince of Zellerwind, but his father was usurped by King Trum'kel, an inept conman. Xareth now seeks help from the orc tribe to take back his throne.
A NSFW visual novel with four love interests to choose from! Will Xareth regain his throne and fall in love? Or do the orcs have other plans for Zellerwind?
Gorgeously illustrated with hundreds of images, Orc Covenant is a sextacular romp into a fantasy realm full of sultry elves and beefy well-endowed orcs!
Kickstarter Launching April 1st, 2023!
Platform: Coming to Steam
Cost: $29.99
Release Date: Spring 2023
Press Release
NSFW Trailer Below

Warning: If you scroll down there will be NSFW images.