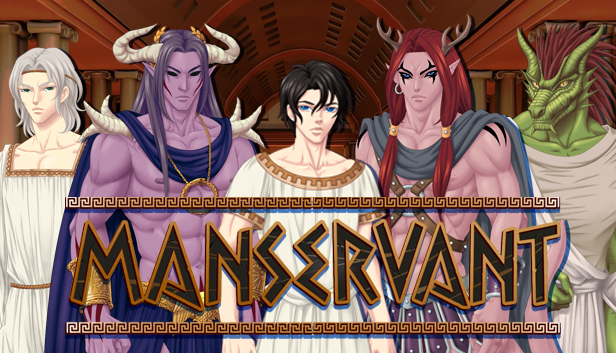 ManServant: Gay Visual Novel
Our Kickstarter is Here: https://www.kickstarter.com/projects/ypressgames/manservant?ref=d7594b
ManServant, a visual novel that also contains manga pages, takes place in an alternate version of ancient Rome where demons rule and all mortals are slaves. Follow the slave Silvan as he schemes his way into the Emperor's fortress to pursue his goal of becoming a demon and gaining his freedom.
This darker and more intense offering from Y Press Games includes scenes of sadomasochism and bondage, meant to appeal to fans of more extreme gay sexual content.
ManServant gives players four routes, three with each of the demon love interests, and one polyamorous route where they can be with two love interests at once.
Platforms: Coming to Steam and Itch.io
Cost: $20.99
Release Date: July, 2022
Press Release



Warning: If you scroll down there will be NSFW images.