Discord / Twitter/ TikTok / Instagram
---
The Visual Novel, Soundtrack, Art Book, and Strategy Guide are out now on Steam and Itch. Get this Gay Superhero for $19.99. Don't forget about the Versivion DLC!
---
---
---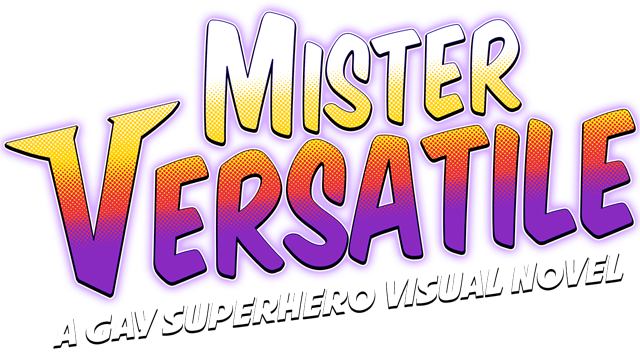 ---
Explicit Images of Sexual Content Will Follow Below.
---
The Lone Wolf Mister Versatile thinks super teams are a pain in the ass, but four super-hotties have decided they want to watch his back anyway!
Mister Versatile is screwed, and not in the good way. Baddies have penetrated his tender headquarters. Will Mr. V finally let down his guard and get the help he needs?
If so, which superhero will teach him how to play nice with others?
Featuring
Animated Sequences
4 Routes
Partial Voice Acting
Press 'v' on your keyboard to have all text read aloud
12 Endings
Hundreds of CGs
An OST with 31 Funky Songs
30 Steam Achievements
Text in both English and Spanish
---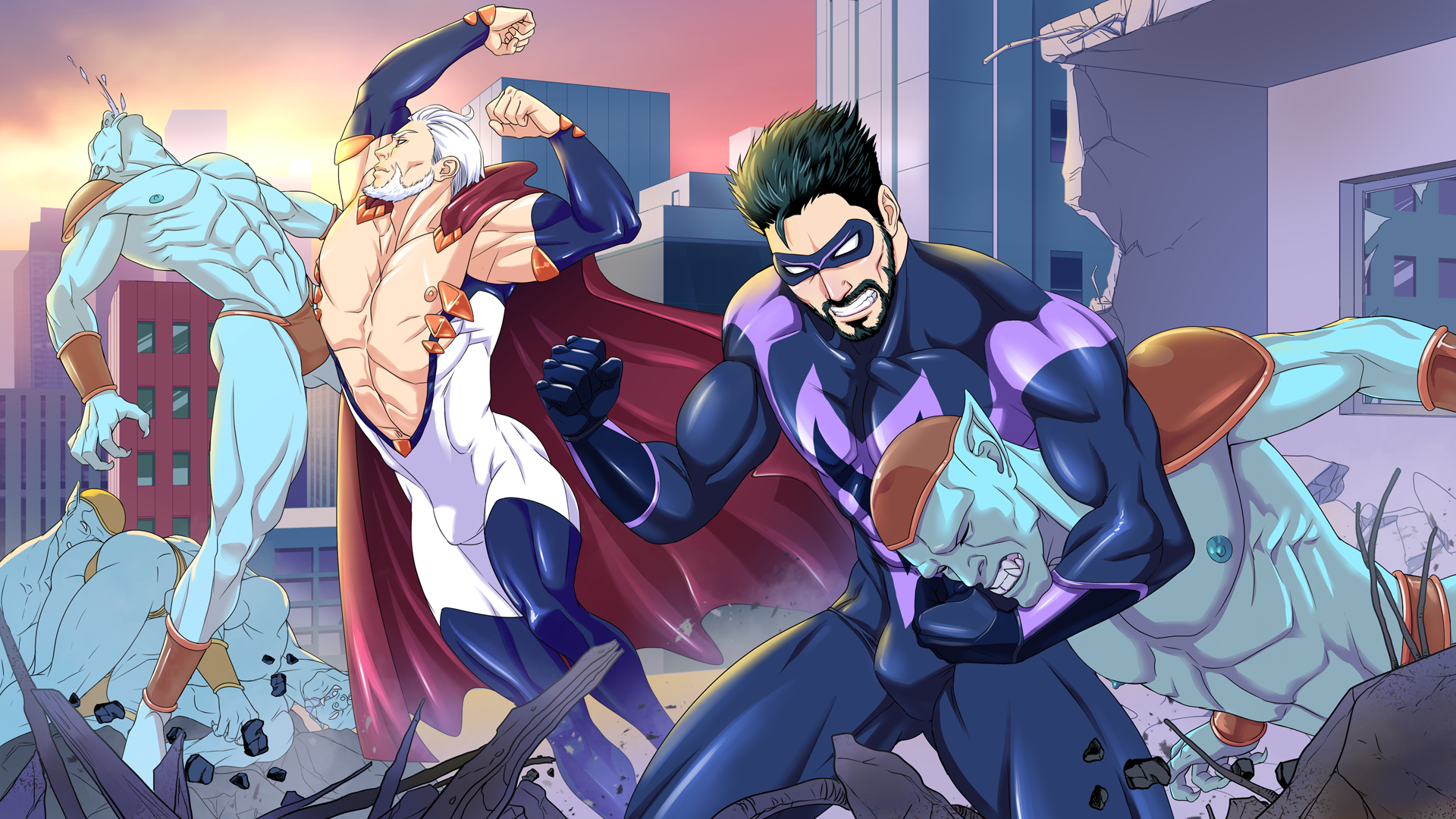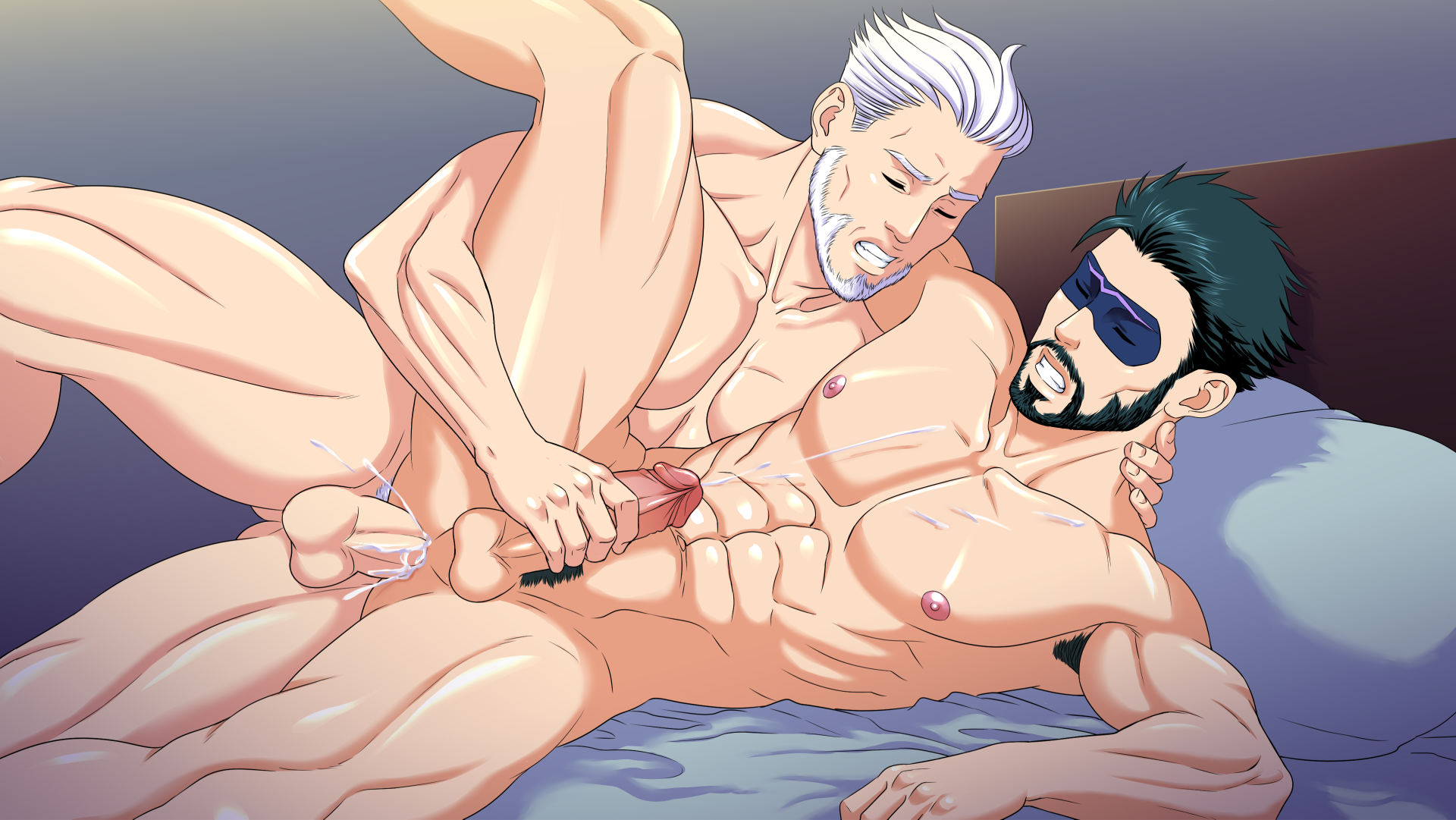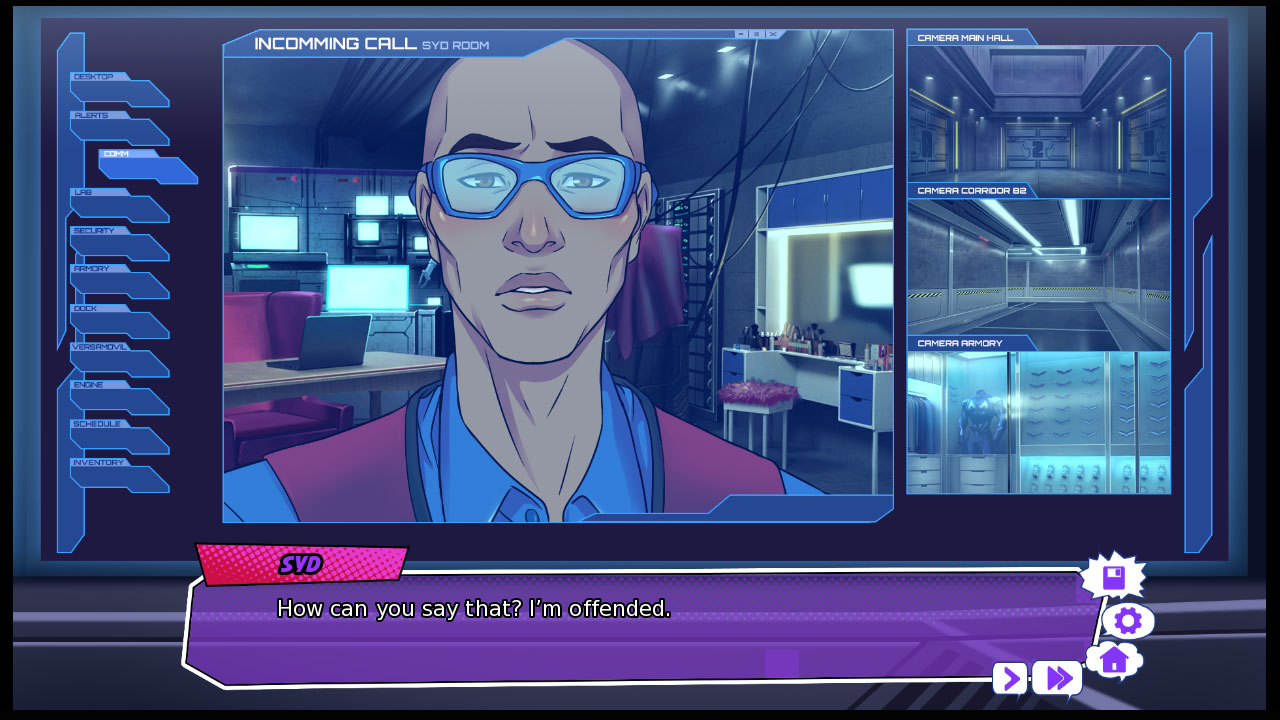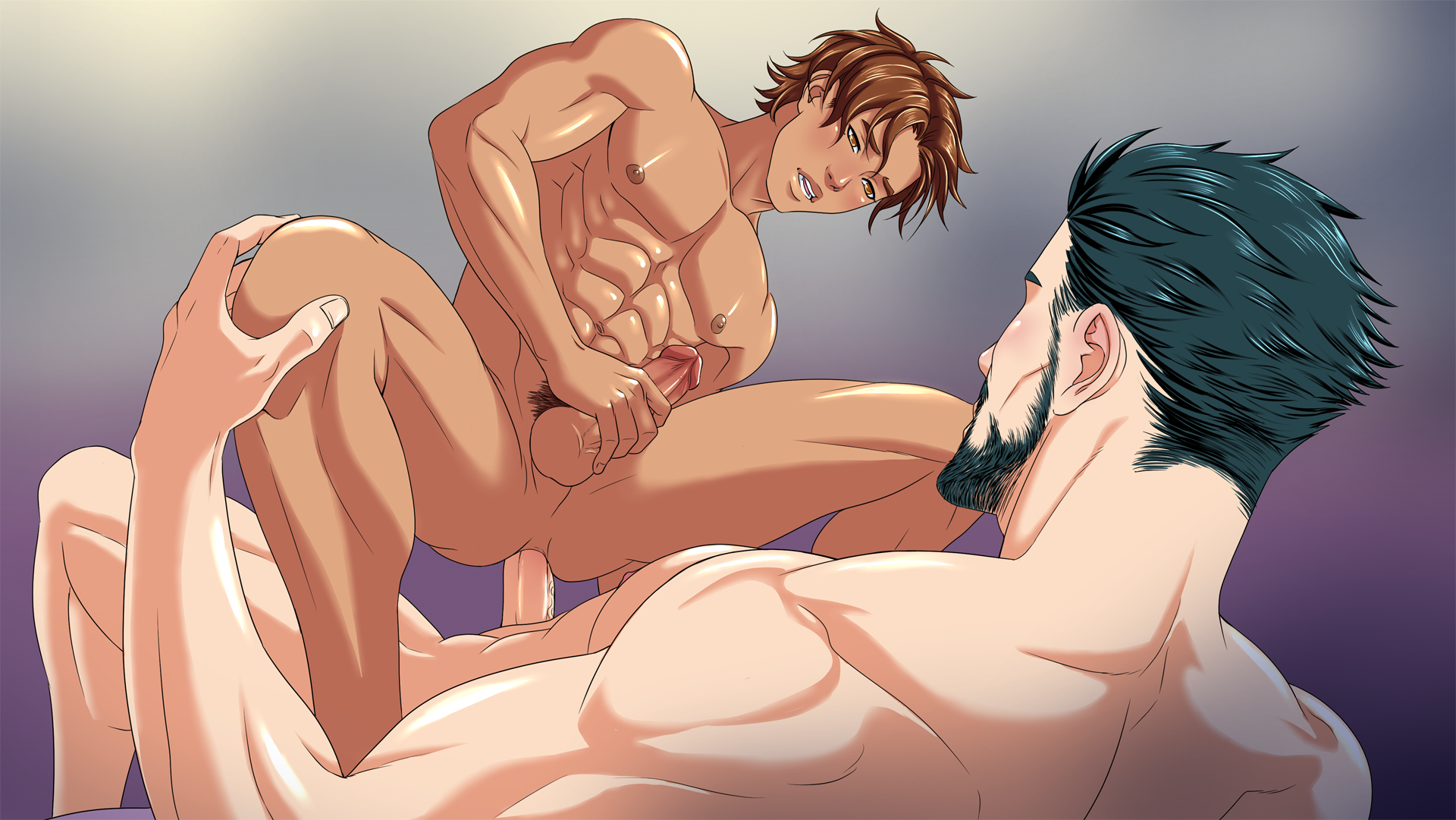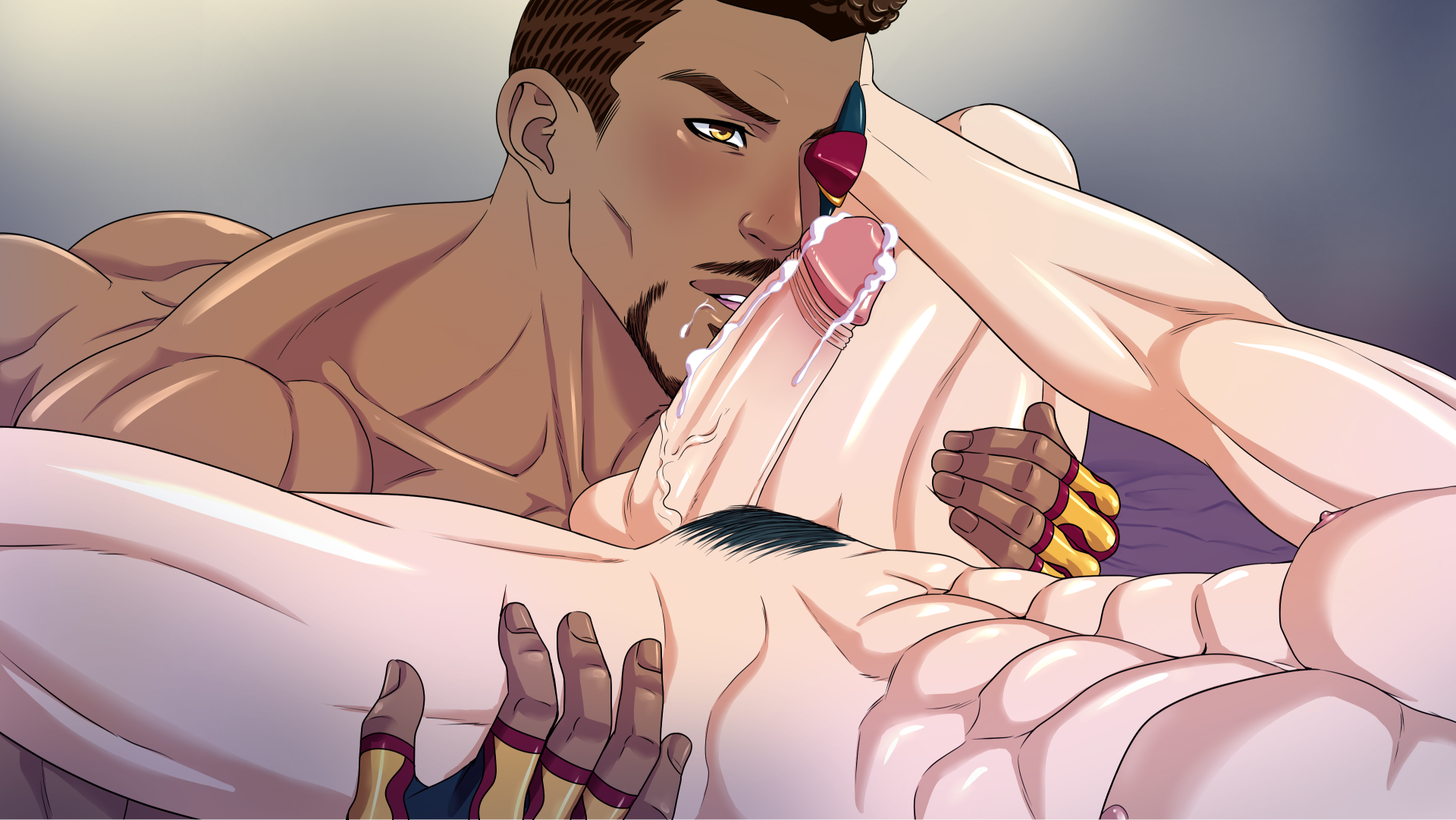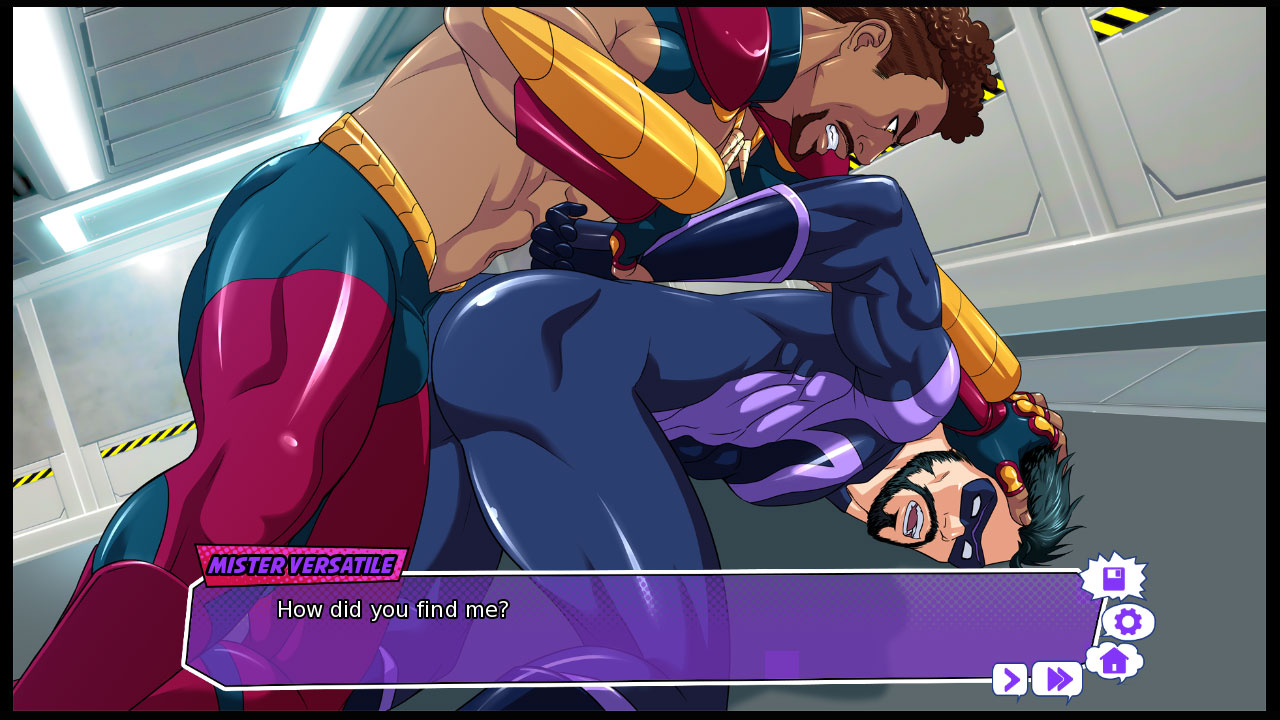 Characters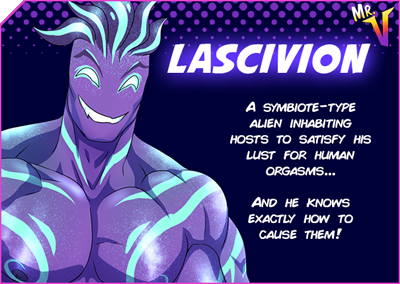 Who Are We
Y Press Games evolved from the manga publishing company Yaoi Press. Our first game came out in 2018, and we have 9 titles published to date.
---
Be a fucking superhero! (And get fucked too!) Mister Versatile is out now on Steam and Itch! And don't forget about the sextastic DLC Versivion!