Grab the game now on Steam or Itch.io!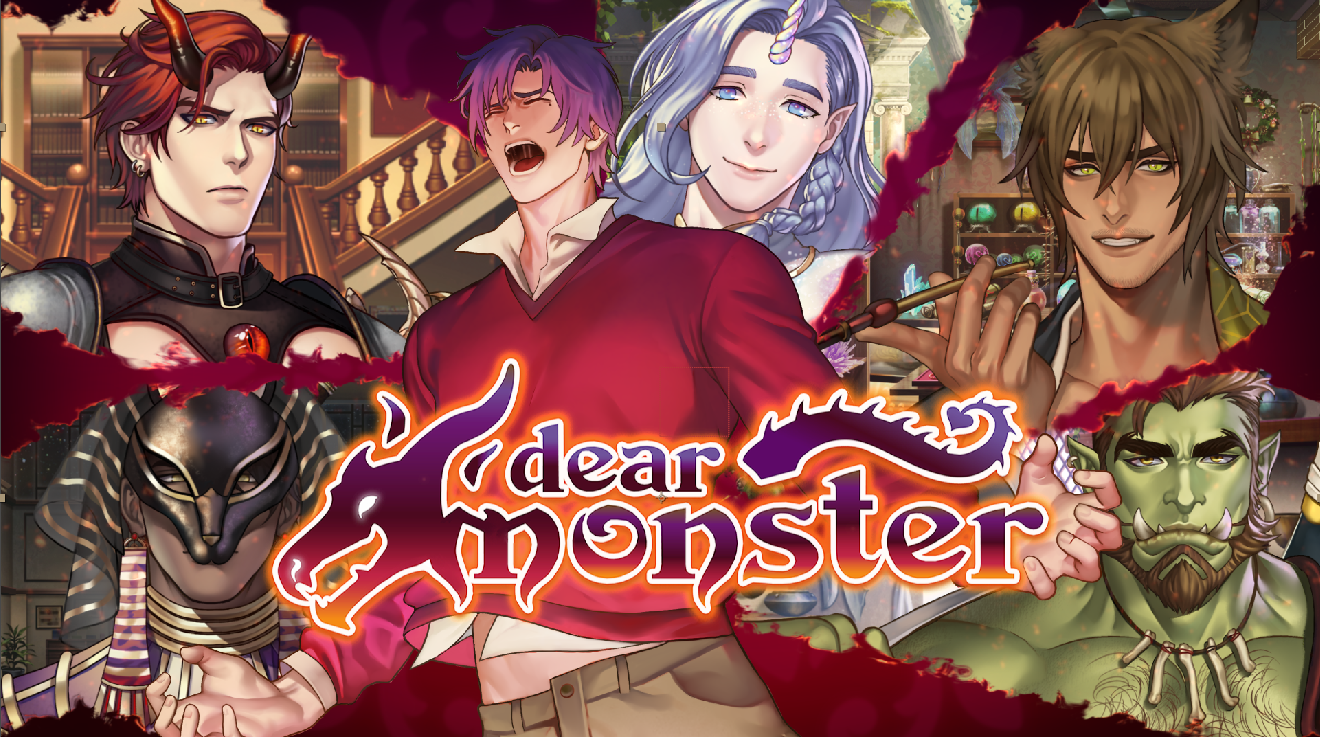 "First off, I ALREADY AM IN LOVE WITH DEAR MONSTER! The dynamics between each of the characters in the beginning really shows off their personalities. Plus, as Imbriss' route unfolds, the character development he, Allen, and even Faeryn go through is phenomenal! Also, the art is GORGEOUS! The moving sprites really help the game come alive too. I've been quite fond of a lot of your games, and I have to say that Dear Monster has taken everything to the next level. I pretty much played it almost nonstop over the weekend because I was so absorbed, lol." -Vex Vixian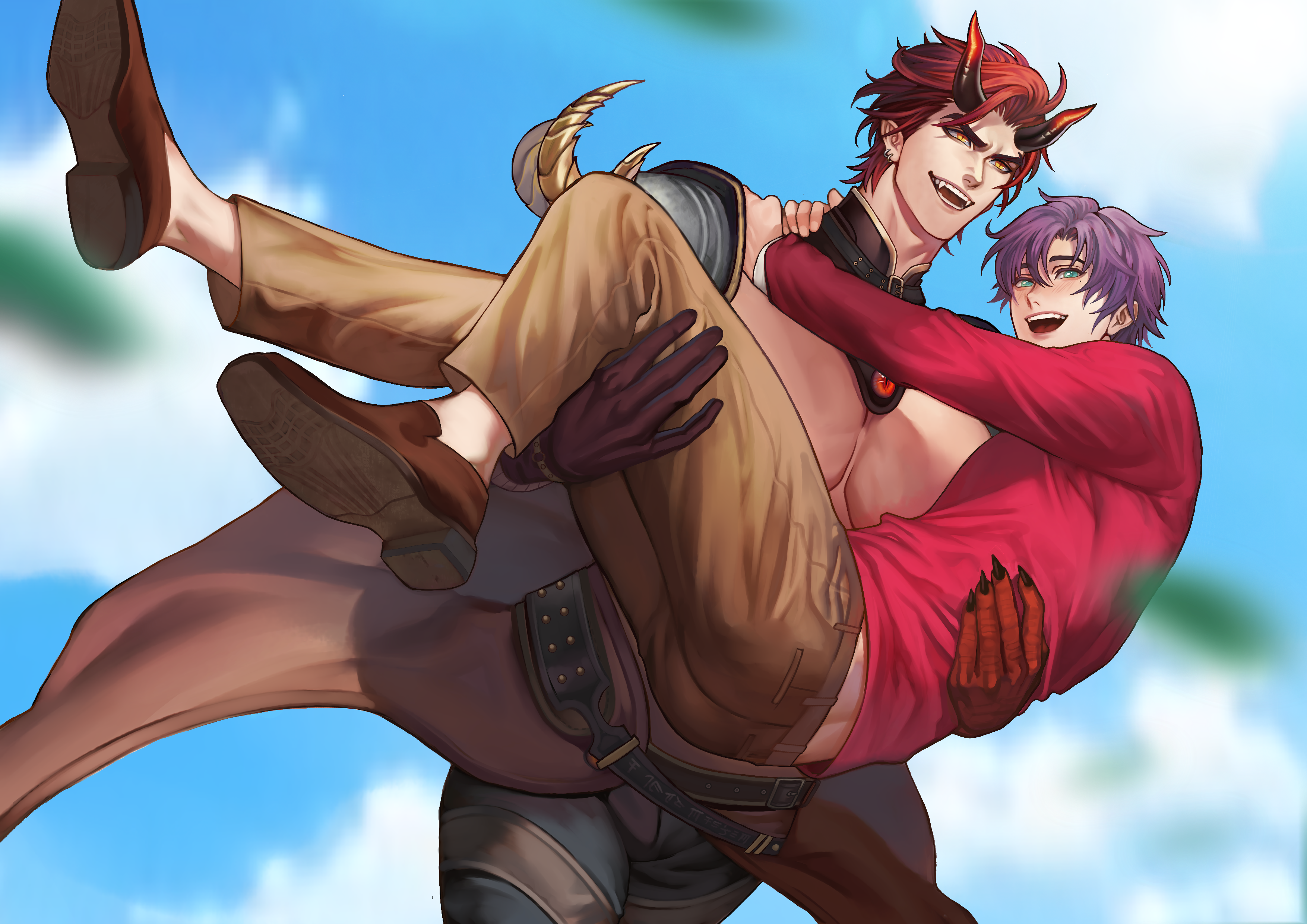 A NSFW tale of magic and love between man and monster with art by the famous bara artist Jouvru! Allen is trapped in a mansion with five magical beasts. Will he escape or claim his legacy as a wizard? Magic is real, the pull is strong, and he can't turn away from these gorgeous monsters.
Buy Dear Monster today on Steam or Itch!