Please help us with your support on Kickstarter! We'd really love to see a big success so we can make more games like this!
"Summon a Vengeance Demon," they said. "What could go wrong?" they said.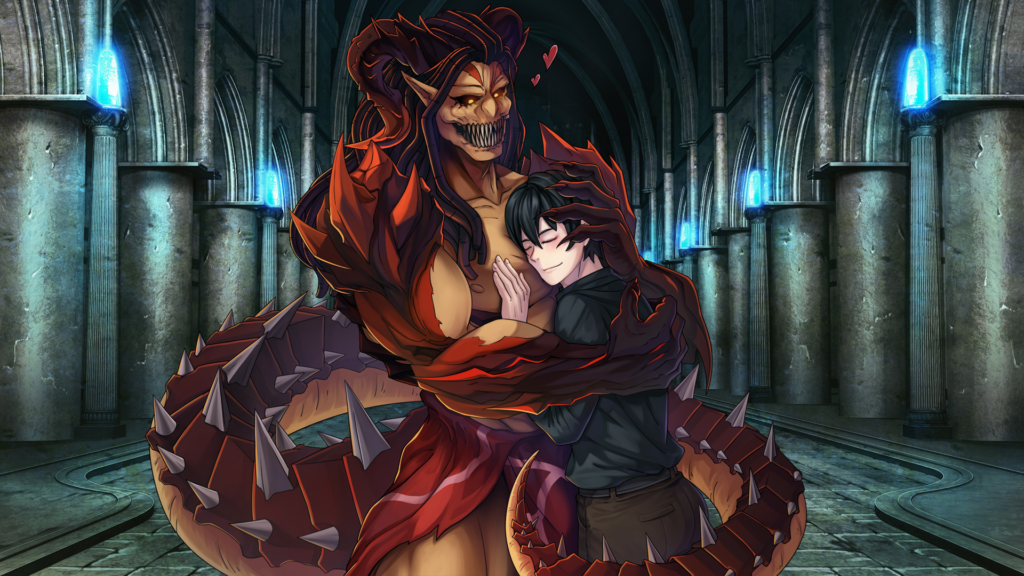 Our main character is in over his head! Fortunately, the demon Balasque has taken a liking to him. Wait…is that actually fortunate?
When our main character is tricked by scammers into turning his father's museum into an upscale rage room, he has no where to turn! These creeps are destroying his father's legacy, and they've done even worse in the past. In his desperation, he finds an old museum artifact attached to an ancient demon and gives it a try.
There's no way this can work, right? …Right?
Well, Balasque is here, and he's ready to take some vengeance!
Please go to Kickstarter to help the Monster Lovers win!