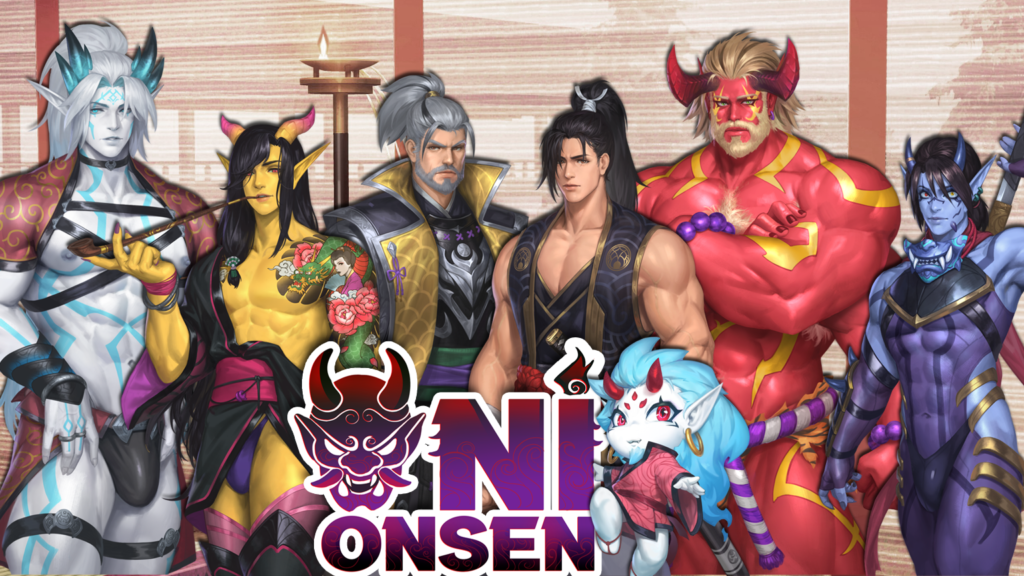 The prerelease page for the Oni Onsen Kickstarter is NOW LIVE! Please click the link below and click 'Notify Me On Launch'.
https://www.kickstarter.com/projects/ypressgames/oni-onsen
Doing this will get you notified when our gorgeous and sexy NSFW demo is live for you to play, you'll also be able to snag one of the Exclusive Custom rewards before they sell out, or grab an Early Bird reward before it's too late!!!
Oni Onsen is a sweet, quirky, angsty, anime-like, NSFW, yaoi/bara game about the Ronin Asano who has been rejected by his Daimyo for not handing over his ancestral onsen. Asano has been off to battle a long time, and in his absence four sexy oni were trapped in the onsen.
JUST LOOK AT THIS INSANELY GORGEOUS ART!!! We're going all out on this game, and really need the support. THIS IS OUR HIGHEST GOAL EVER! And Oni Onsen is worth it. Please support us so we can make this game!
https://www.kickstarter.com/projects/ypressgames/oni-onsen