You spoke, we listened.  Fans wanted more hair on our characters.  We plan to have lots of hairy masculine characters of all shapes and sizes, but we've also updated our core character Harsi!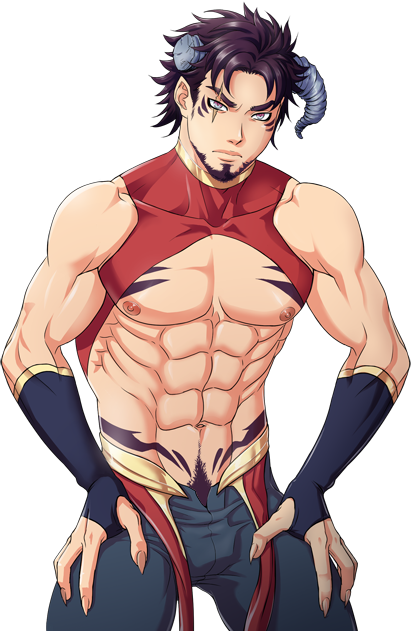 Harsi's the outcast.  He has a hard veneer hiding a tortured soul.  He has a positive connection to Saji (far left on the poster) and a negative connection to Vald (tall guy next to Harsi in the poster).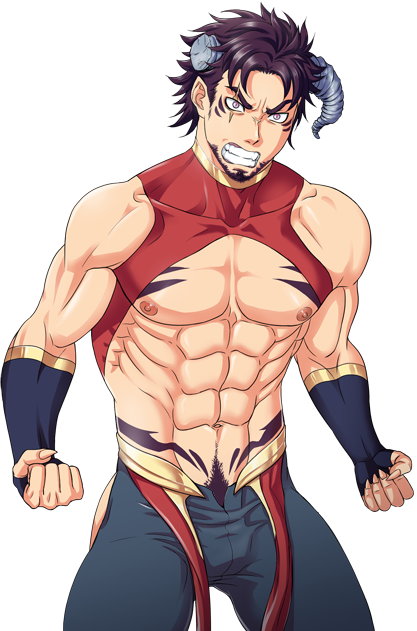 Harsi arrived by himself through the interdimensional portal for a reason completely different than the rest of the incubi.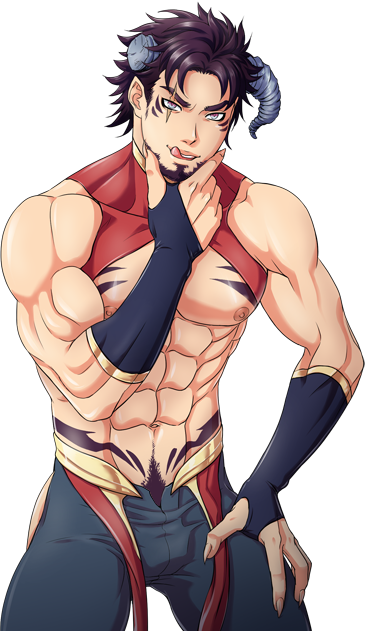 Will Harsi achieve his mission on Earth?  (Does he even want to?)  The demo will reveal Harsi's mission!  (We're working on it right now!)
Keep up with the To Trust an Incubus Kickstarter and sign up for our newsletter to make sure you don't miss it when we launch!