A Yaoi Visual Novel Dating Sim with a Demo and Crowd Funding Campaign Coming Soon!
Spicy Ecchi Content + A Yaoi Fantasy Story + A Dash of Comedy = My Magical Demon Lover, a 'mature players' dating sim that puts the wannabe wizard Tristan with his choice of three hot demons.
Three sultry routes and numerous endings! Choices matter and there's a high replay value. Pick correctly for maximum love, wizarding skills, and sexy times!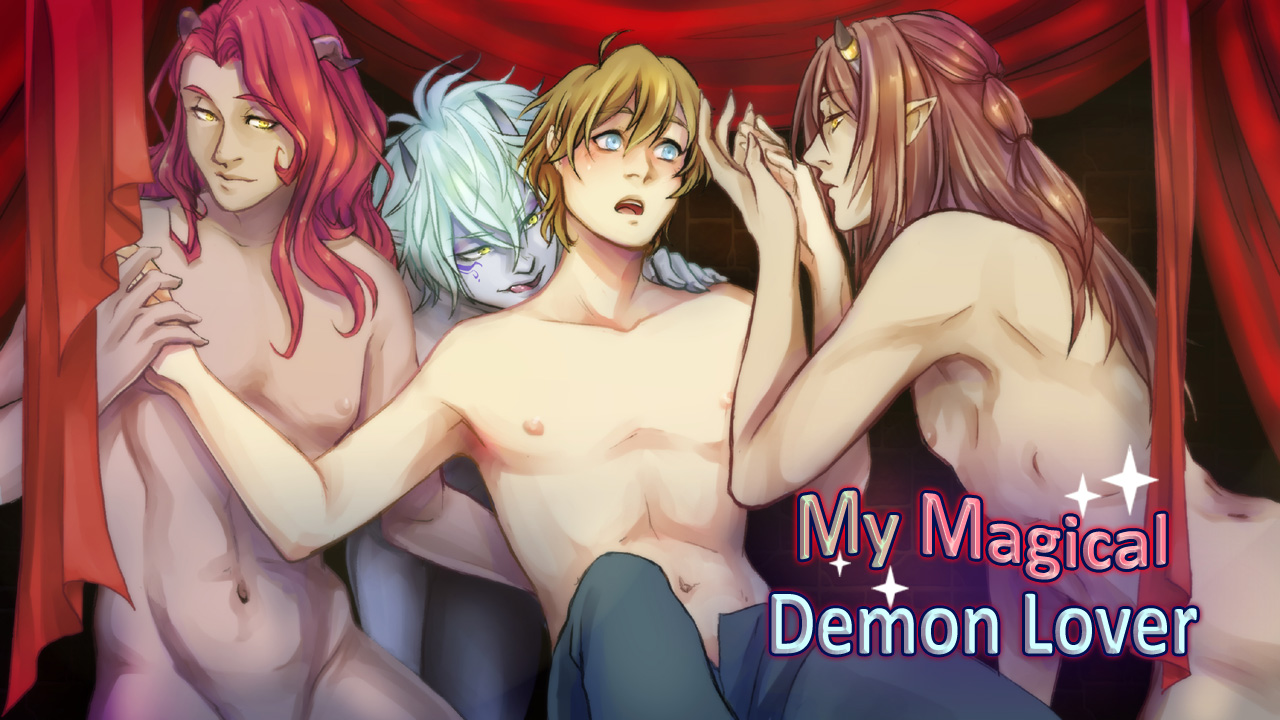 We have an original sound track and over 50 computer graphics to illustrate every scene.
The Indiegogo campaign will only be for a SHORT TIME!  To make sure you don't miss a chance to get the game, please make sure you're notified of the Indiegogo!  You can get an alert one of these ways:
Sign up for the Y Press Games Newsletter
Join the Facebook Group:  https://www.facebook.com/groups/MyMagicalGayDemonLover/