Our first paid DLC is now available featuring Alpha Hole Prison's favorite inmates: Viz-Goth and Reaver! (Don't worry, Xenoskar's there too!)
Viz-Goth and Reaver have unfinished business. When Miguel is released, leaving his lover Viz-Goth behind, he asks Reaver to watch over him. Reaver wants nothing to do with his former tormenter, but if it wasn't for Miguel, Viz-Goth still wouldn't have a conscience. Reaver grudgingly agrees.
After the decades of torture Viz-Goth inflicted on Reaver, he has no right to ask for forgiveness. The love Viz-Goth feels for Reaver torments him, especially since he knows it will never be returned.
Or could it?
This DLC wraps up the unfinished business between Viz-Goth and Reaver after Miguel's release in the Viz-Goth route of the main game. Can Viz-Goth and Reaver ever reconcile? What would it take for forgiveness and even love to develop between them? Or, perhaps Viz-Goth is better off staying with the friend whom he never hurt: Xenoskar.
Focus on life in Alpha Hole after Miguel's release. There's unfinished business resolved between Viz-Goth and Reaver, Rexillator and Reaver, Rexillator and Viz-Goth, Viz-Goth and Xenoskar, Rin-Timber and his Goddess, and Reaver and Deloment. Your choices will decide the fate of our protagonists.
As Long as a Typical Route in Alpha Hole Prison
Nine Possible Endings 11 New CGs
Several Animated Three
New Characters Introduced
Five New Songs Several
New Sprites of the Main Characters Several
New Backgrounds of the Prison.
It's available on Steam and Itch.io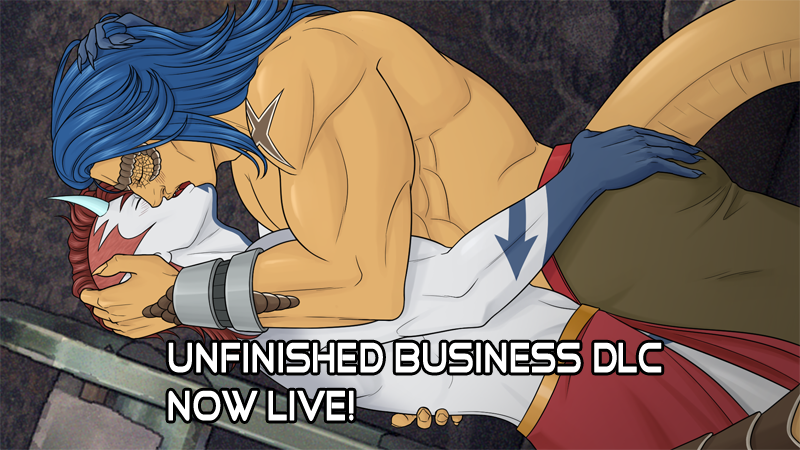 Protect yourself
Demetri finds himself at a dead end when he realizes he needs to find someone to protect him on that dangerous planet called Secren. Is there anyone compatible with him in all the chaos? Find out here!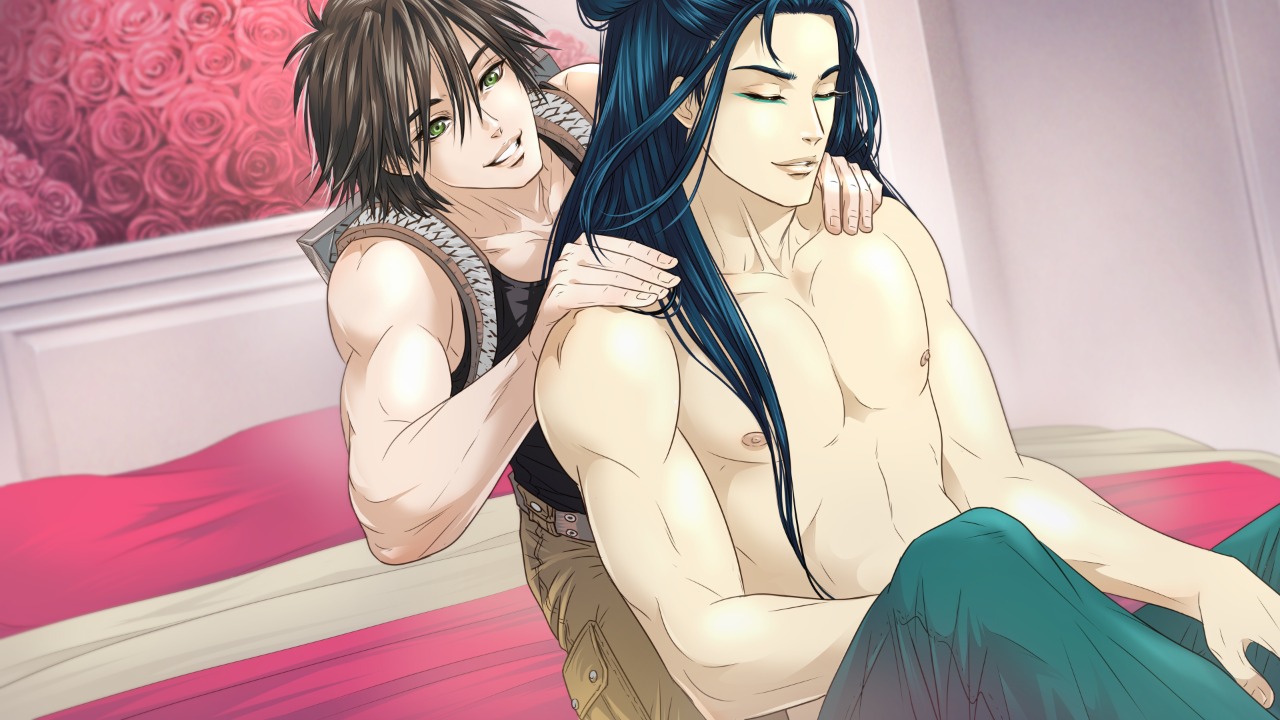 Support us!
Don't forget to check out our Patreon! Our next crowdfunding, Dear Monster, is approaching and you can start helping us by becoming a Patron. Find out more about future rewards here!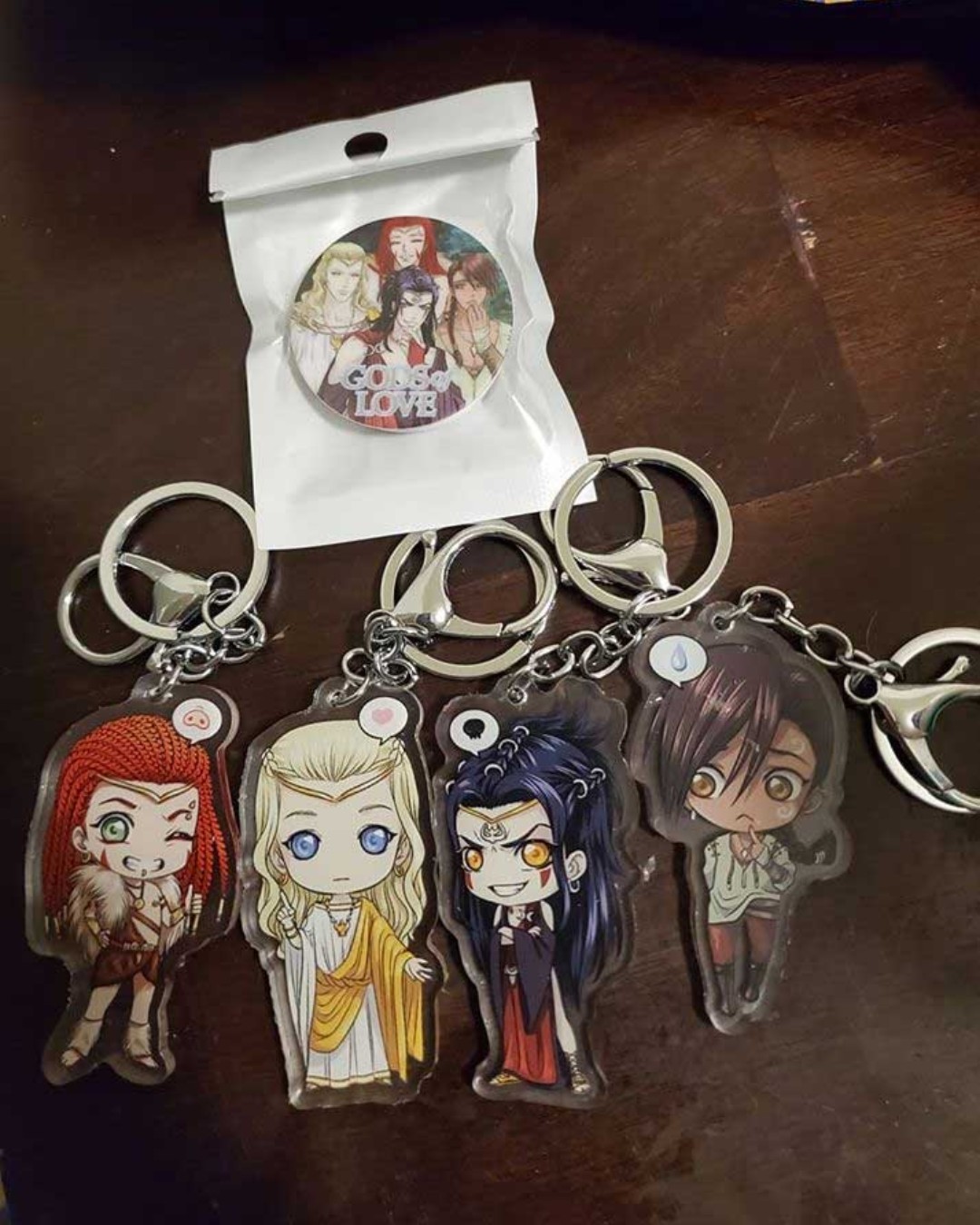 Demons ahead!
Being in quarantine surrounded by sexy demons is no easy feat, but you sure have a favorite who can't resist the temptation. Visit him with Kenta here and enjoy all his powers of seduction!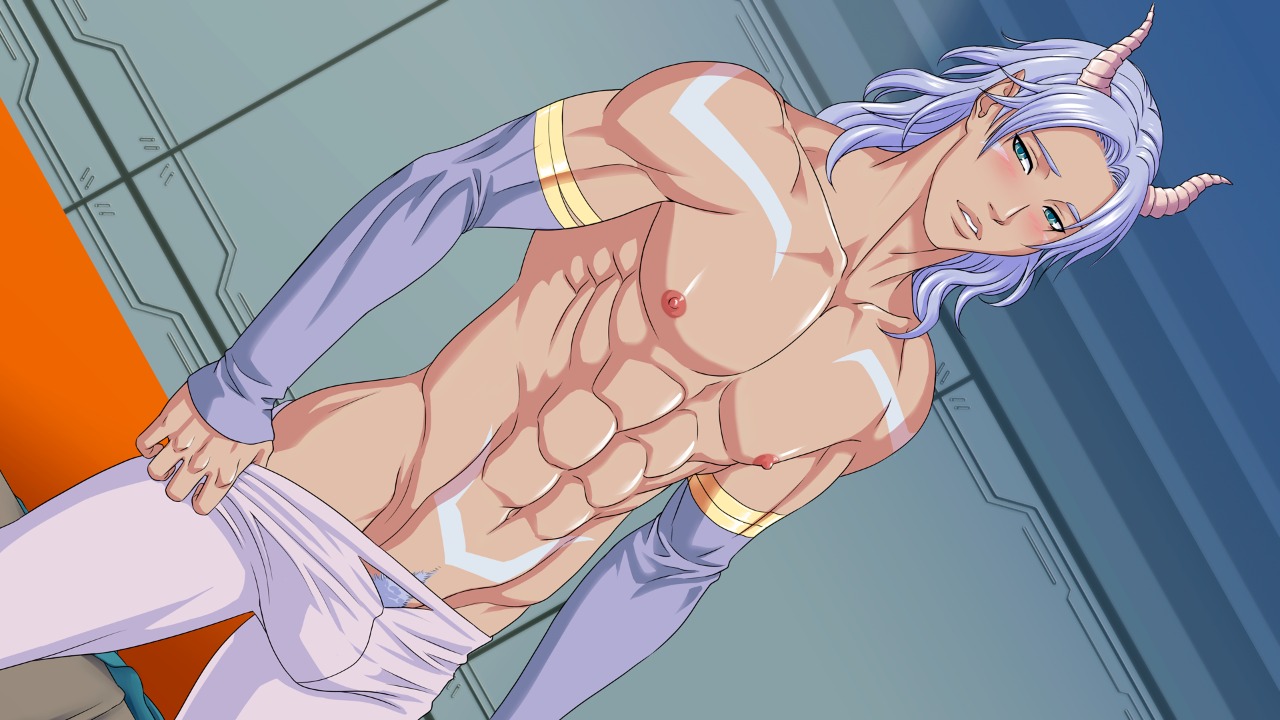 Join our server here and share memes with us!