All our games are on sale thanks to the Lunar New Year! The Year of the Tiger is being celebrated on Steam until February 3rd, so hurry up and go shopping!
See all our games on sale by clicking here.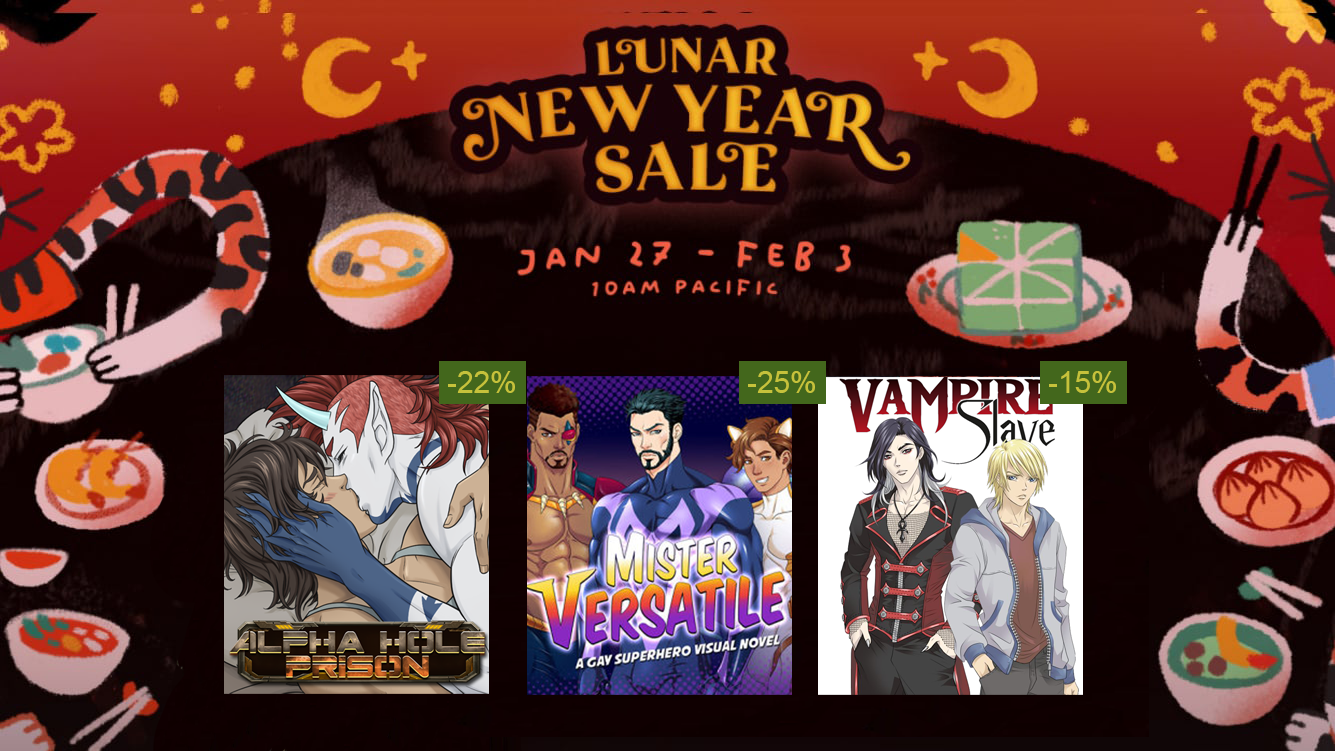 Save up your money!
Want to save up toward a reward on our next Kickstarter? Become a Patron right now! Plus, who doesn't want sexy rewards?Discover all the levels and the various rewards by visiting our Patreon.