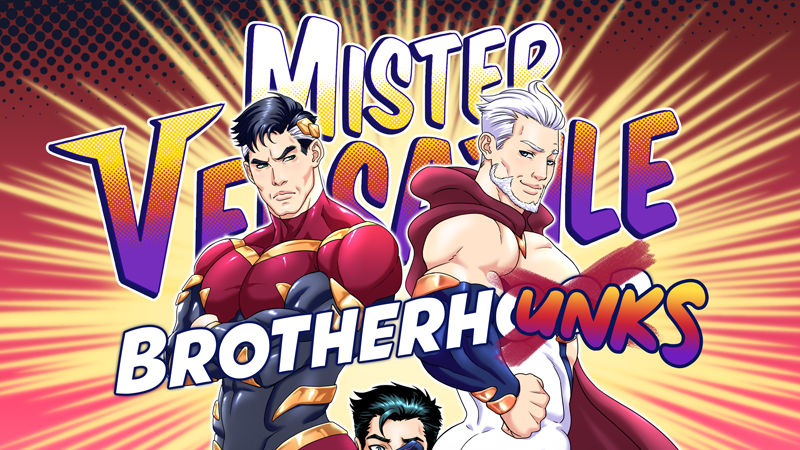 HUGE NEWS!
The second Mister Versatile DLC is now live!  Mister Versatile: Brotherhunks is now Available on Steam and Itch.io!
Mister Versatile: Brotherhunks!
Picking up right after the perfect ending for Captain Crush in Mister Versatile, we join Mister Versatile and Captain Crush as they're making wedding plans–including a lascivious bachelor party put on by their old frenemy Lascivion!

One guest who was not invited was Smash, Captain Crush's potentially evil younger brother. Smash and Crush have butted heads in the past, but now the fate of planet Earth hangs in the balance!


Can Mister Versatile sort things out for these brother hunks and have the happily ever after with Crush he's always wanted? It may take a little sexy convincing for Versatile to change Smash's mind about destroying the planet!

Features:
New Character Smash!
20 Brand New CGs!
8 Different Endings!
Pick Whether you Top or Bottom!
Free Strategy Guide
New Backgrounds
New Character Skins!
New Sexy Minigame!
New Animated Sequences
Grab Brotherhunks Now to take advantage of the LAUNCH DISCOUNT!