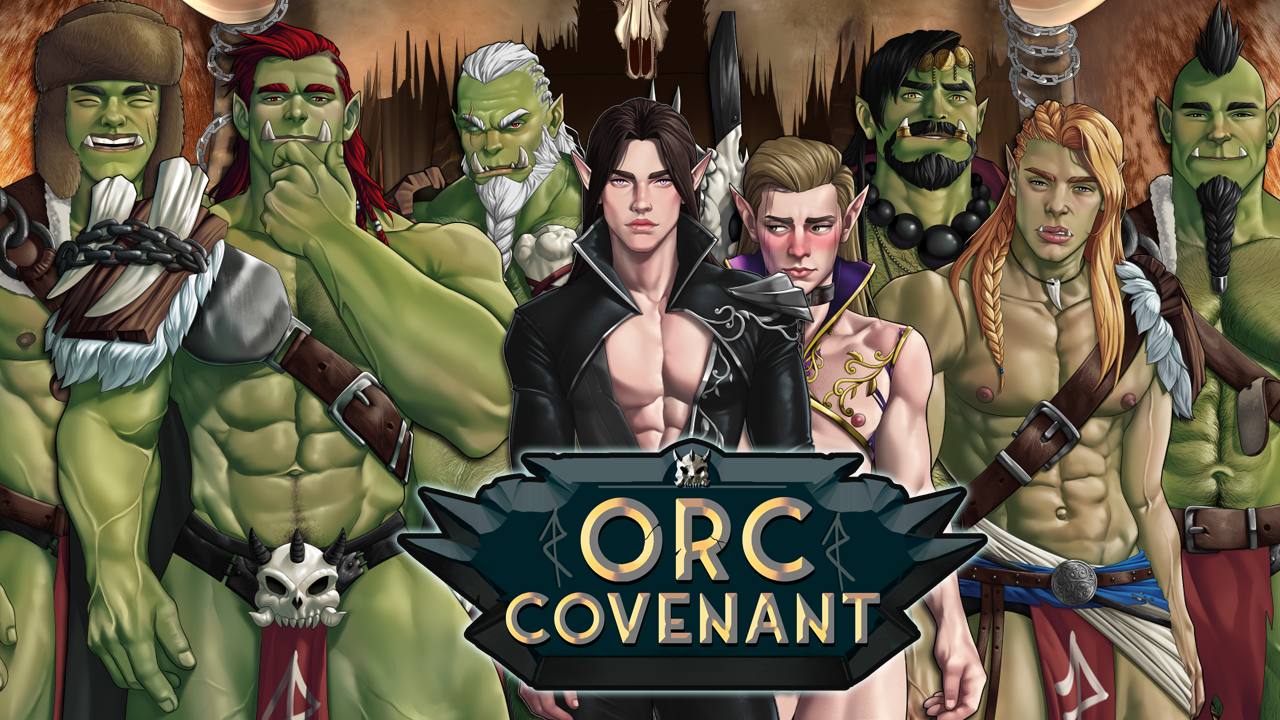 Have you seen this beautiful game loaded with glorious art and hardcore orc naughtiness?! THE DEMO IS LIVE NOW!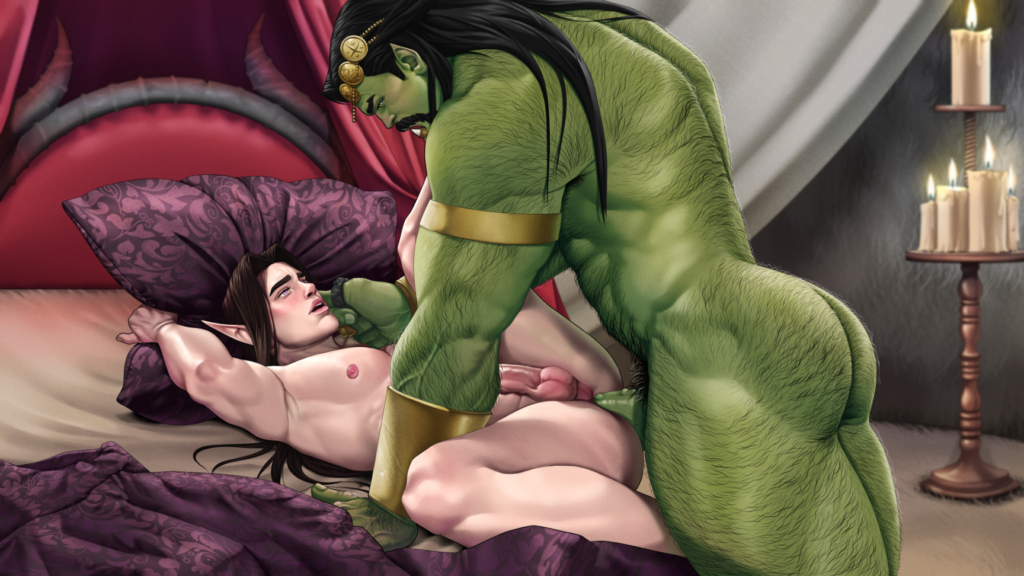 Please consider supporting us. The first day of a Kickstarter makes or breaks a campaign. We could really use your help to reach that all-important 33% on the first day.
This is a big campaign for us. THE BIGGEST! We've got the HUGEST GOAL we've ever gone for! Play the demo and consider backing us. Remember: This is how Germans can get the Steam code!
https://www.kickstarter.com/projects/ypressgames/orc-covenant?ref=9p2wn0
Gorgeously illustrated with hundreds of images, Orc Covenant is a sextacular bara romp into a fantasy realm full of sultry elves and beefy well-endowed orcs! Date the older chieftain Dagroth, his half-elf son Yundril, his younger son Kurdan, or the charming shaman Karn. A NSFW Visual Novel Dating Sim!
The sorcerer elf Xareth should be prince of Zellerwind, but his father was brutally usurped by King Trum'kel, an inept conman.
Unfortunately for Trum'kel, he has no choice to but to seek aid from Xareth when his son, Prince Galen, does not return from peace talks.
Xareth takes the mission, but not to help his father's murderer. He schemes to work with the orcs to retake his throne.
But even a wizard as powerful as Xareth may have trouble getting these hostile, burly orcs to help him!
Lucky for Xareth, he's just the kind of sexy elf the orcs are sweet on…