The bestselling Maelstrom novel series is being made into a visual novel by Y Press Games. It will be written by the original novelist, Yamila Abraham, and illustrated by Italian art Studio Dany&Dany!
Keep up with the news by joining our Discord or signing up for our Newsletter.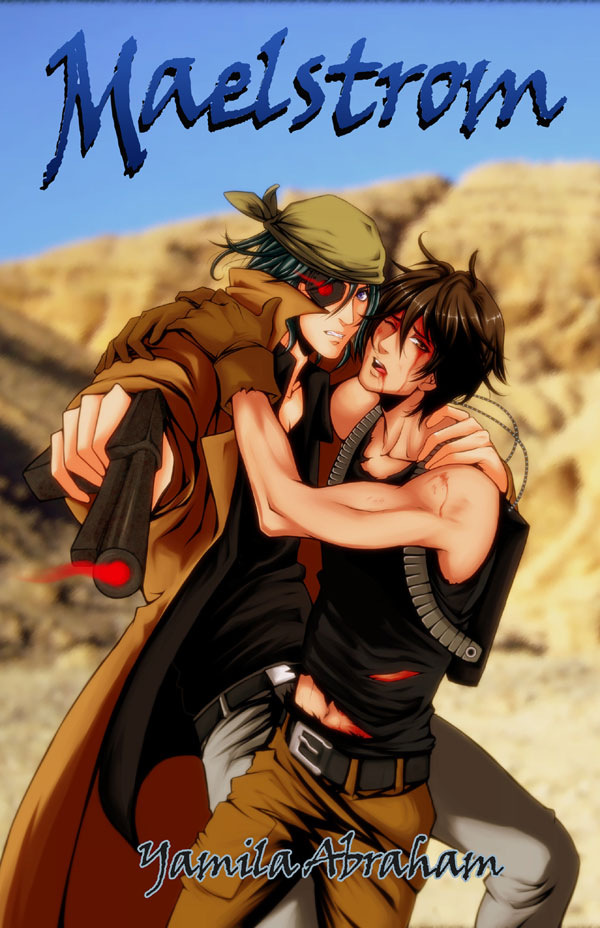 Novel cover by Himitsu Studio, the Maelstrom game will be illustrated by Dany&Dany
From the Novel Description:

Demetri messed up in the military and now must serve as a miner on Earth's ally planet Secren. This is the last place he wants to be. Earth men are considered small and cute to the violent Secren men. Demetri already ran a mine on the ice world Donovan. This gives him enough notoriety for mine overlord Malstrum to take an interest in him.
It seems cut and dry that he's going to rebuff Malstrum and make it on his own, but Secren is a brutal world. The male population are all slave miners desperate to reach their quotas. As an Earthling Demetri is an easy mark to get robbed or killed.
Giving in to Malstrum is the only way Demetri can survive. The charismatic mine overlord decides to make it easy for him.
Read Part One of the Maelstrom Novel Series Here For Free!
In the Maelstrom game Demetri can date Maelstrom (aka Helix), a member of the Flurry gang, or the diabolical viceroy of planet Secren, Zheng Li. There is an additional route of the game that unlocks where Maelstrom and Zheng Li date!
The game will be 16+. Sex scenes will happen off camera with loads of intimacy being built up beforehand.
Maelstrom should release by March 2021! Join the Discord to keep up with all the news and get all the steamy preview images!